Your Guide To Wedding Day Skin
I don't know about you, but I'm a sucker for a good proposal story.
I'm always curious to hear how the scene was set, what was said and of course the ring!
After squeals of excitement have died down the question I get asked most frequently is what to do to get the skin "wedding day" ready. 
Whether you plan to go minimal with your makeup or all-out the skin, as the make-up artist's canvas, needs to be hydrated and healthy for your makeup to look as you intended.
So, when should you start prepping the skin for the big day?
Literally the day after he proposes. Seriously, you can never start too early and I'm going to tell you exactly what you need to do.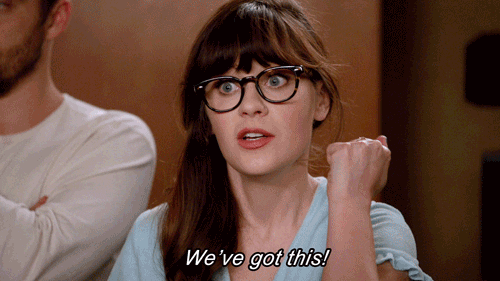 1. Assess the situation 
Grab a magnifying mirror, as terrifying as it might be, and get real with what's going on with your skin. Breakouts? Rosacea? Super dehydrated? Don't freak-out, if you're starting your wedding skincare regime early enough you've got time to get this under control.
2. Find an esthetician and make them your bestie
If ever there was a time to indulge in some pampering your wedding is it.
A good esthetician will work with you to plan out your wedding day skin road-map and what areas need to be worked on each visit. 
In between visits you can help maintain the health of your skin by making sure to take your make-up off each night, exfoliating twice per week and using a face oil that respects and restores the pH balance of the skin. I recommend our Refine Face Exfoliator and Restore Face Oil Potion. 
3. Clean up your diet
Wedding planning can be a fun, but also stressful and stress can cause breakouts. You know what else can cause breakouts and imbalanced skin? Internal inflammation. 
Processed foods, sugar, alcohol and modern-day wheat can trigger inflammation and when your body is fighting to calm it down there will always be some kind of skin imbalance that will prevent you from achieving the glowing skin that you're after. 
I know a glass of Chianti and some gummi bears on a Netflix and chill night might be your weekly religion, but try to reduce these foods as much as you can and see what kind of positive effect it has on your skin.
4. Know the value of sleep 
Sleep is vital for healthy and beautiful skin and the effects of sleep, or lack of, on our skin is numerous. 
Sleep is a time of detoxification and cellular repair and when you don't get enough quality sleep the levels of stress hormones in your body increase. Chronic high levels of stress hormones cause increased inflammation within the skin that leads to:
An acceleration of aging
A reduction in the skin's ability to stay hydrated which leaves it looking dull and lackluster
Skin sensitivity and irritation due to a reduction in the skin's ability to protect itself from chemicals and pollutants in the environment 
Worsening of acne
5. Keep hydrated 
No matter what your skin type it craves water. Be sure to drink lots of clean water, plain or coconut, and hydrating foods like watermelon, apples, celery, radishes, cauliflower, spinach, tomatoes, strawberries, broccoli, grapefruit and cucumbers. 
6. Don't pick at your pimples
If a zit springs up whatever you do don't pop it yourself! This can introduce bacteria and cause scarring. Wait for your next facial appointment so they can professionally extract it.
If you get a pimple less than 5 days before your wedding just leave it be. It's much easier to cover a pimple with makeup than it is a scab.
7. Use non-toxic makeup
If you're working hard to eat right, stay hydrated and keep you skin clean with regular facial appointments then try not to use makeup products with toxic ingredients. It only serves to suffocate and throw the skin's delicate nature out of balance. 
If you have any specific questions about prepping for your big day feel free to email me at dhskincare@gmail.com!
~Sonja xo